October 25, 2023 9:04 pm
Leave your thoughts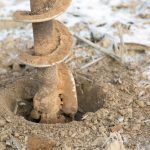 When it comes to home improvement projects, hiring a contractor can make all the difference. From kitchen renovations to bathroom remodels, a competent and reliable contractor can turn your vision into reality. However, when it comes to finding a boring contractor, things can get a bit more challenging. Boring contractors specialize in a niche area – underground boring or trenchless drilling – and require specific knowledge and experience. In this blog post, we will provide you with a homeowner's guide to hiring a boring contractor, ensuring that you find the right professional for your project.
1. Research and Ask for Recommendations:
The first step in finding a boring contractor is to do thorough research. Search online for contractors in your area specializing in underground boring or trenchless drilling. Look for contractors with good reviews and ratings from previous clients. Additionally, ask friends, family, or neighbors if they have any recommendations. Personal references can provide valuable insights into the quality of work and professionalism of contractors.
2. Verify Licenses and Insurance:
Once you have a list of potential contractors, it is crucial to verify their licenses and insurance. Boring contractors should hold the necessary licenses and certifications to operate legally. Check with your local licensing board to ensure that the contractor has the required credentials. Additionally, request proof of insurance, including liability and workers' compensation insurance. This protects you from any potential liability in case of accidents or property damage during the project.
3. Experience and Expertise:
Boring projects can be complex and require specialized knowledge and equipment. When hiring a boring contractor, ask about their experience in the field. Inquire about the number of similar projects they have completed and how long they have been in business. A contractor with extensive experience is more likely to tackle unexpected challenges with ease. Additionally, ask about the equipment and technology they use. A reputable boring contractor should have access to advanced machinery and tools required for the job.
4. Check References and Portfolio:
Before finalizing a boring contractor, ask for references from previous clients. Contact these references to inquire about their experience working with the contractor. Did the contractor complete the project on time? Was the work of high quality? Were they professional and responsive to concerns or changes? Checking references can provide valuable insights into the contractor's reliability and customer service. Additionally, ask for a portfolio of past projects. This will give you an idea of the contractor's capabilities and the quality of their work.
5. Obtain Multiple Quotes:
To ensure you get the best value for your money, obtain multiple quotes from different boring contractors. The quotes should include a detailed breakdown of the project scope, materials, and estimated costs. Be wary of extremely low quotes, as they may indicate subpar workmanship or the use of low-quality materials. Always prioritize quality and reputation over price when selecting a contractor.
6. Communication and Contracts:
Effective communication is crucial when working with a boring contractor. It is important to choose a contractor who is responsive, provides timely updates, and addresses your concerns promptly. Clear communication ensures that both parties are on the same page and helps avoid misunderstandings during the project. Additionally, before starting any work, ensure that you have a written contract in place. The contract should outline the project timeline, payment terms, warranties, and any other relevant details. Review the contract carefully and ask for clarification on anything that is unclear.
Conclusion
Hiring a boring contractor requires specific considerations compared to other types of home improvement projects. Thorough research, verifying licenses and insurance, and checking references are essential steps in finding a reliable and competent contractor. Additionally, considering the contractor's experience, expertise, portfolio, and communication skills is vital. Obtaining multiple quotes and reviewing and signing a written contract ensures that both parties are protected throughout the project. By following this homeowner's guide, you can confidently hire a boring contractor who will complete your project smoothly and successfully.
Got Questions? Let Us Help!
Locally owned and operated since 2000, we strive to provide fast, friendly, and efficient service to the residents of Roseville and its surrounding areas. Using an open trench method for installation, we work with communication and utility companies to get electric, water, and gas services up and running in your home or business as quickly and carefully as possible. Es7 Comm-2 U, Inc is proud to carry an 'A+' rating with the Better Business Bureau as a fully licensed general contractor. Call us today to ensure that your next installation project is handled with the care and professionalism that it deserves.
Categorised in: Boring Contractors
This post was written by admin