April 11, 2023 6:38 pm
Leave your thoughts
How To Choose The Right Drilling Contractor For Your Project
When you start your search for a drilling contractor, there are many things that you should consider. A reputable drilling company can help you get the job done in no time as they should have all the necessary equipment and be knowledgeable about the type of well you are drilling!
Experience
When a project requires the use of heavy machinery, it is imperative that the contractor carries out the job correctly and safely. They should also follow local and federal laws. It is important to find a drilling contractor that has years of experience. This means that they are skilled in all aspects of the job and can do the job well without causing any damage to your property or putting anyone in harm's way. Moreover, they should be licensed to do the work and should have insurance. This is essential because it gives you peace of mind when it comes to the quality of the work they do.
Licenses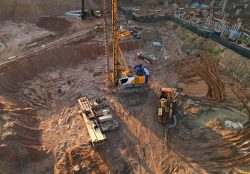 When looking for a drilling contractor, you must make sure they are licensed. Licenses are required by all states and municipalities to operate as a business. There are many ways to verify a contractor's credentials. Checking their licenses and references is one way to find out if they are trustworthy. CSLB reviews applications, takes exams and issues licenses for contractors in California. Obtaining a license requires a minimum of four years journeyman-level experience. Licensing provides the public with a level of protection they did not previously have. It promotes safety in the construction industry and helps protect ground water resources. It also gives the Board the power to suspend, revoke or deny a contractor's license when they fail to meet licensing requirements.
Reputation
A reputation for operating safely, lowering customer risks and costs, developing people, generating financial growth, and attracting investment is an important factor to consider when hiring a drilling contractor. It's also a good idea to verify their credentials by checking references or asking for referrals from people you know who have used the company. Another way to find out how experienced a drilling contractor is is through their reviews online. Most companies have testimonials on their websites, but it's a good idea to check third-party sites for honest reviews as well.
Pricing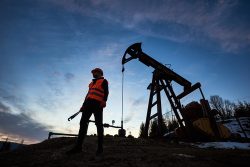 While price should not be the sole reason you choose a drilling contractor, it is still important to compare prices. If a company offers low prices but uses substandard equipment, it could cost you more money in the long run. It is also essential to select a drilling contractor who is capable of working safely and efficiently for the duration of your project. This will ensure that your investment in the project is protected and that you don't have to worry about a costly error or lawsuit. The pricing of a drilling contractor can vary depending on the depth and type of well. It can also depend on the company's experience, safety record, and customer satisfaction rates.
Categorised in: Drilling Contractor
This post was written by admin